Top 2 Reality Shows you would be on.
If, ya know, it was possible!
It's no secret that my never-to-be-realized dream is to be on American Idol. I'll admit, I probably wouldn't do too well with the constructive criticism, but I really think I would enjoy the rest of the experience. I would not want to be famous, however. Ah well.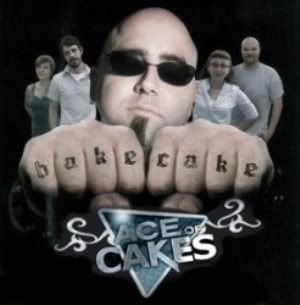 I'm no slouch in the baking department, however, I am nowhere near being on Ace of Cakes. But it just looks like such a fun place to work, and I think my creativity would be enhanced if I were surrounded by such seriously talented cake makers. A girl can dream!
Which 2 reality shows would you choose??
Blogger Templates